Erika Pitsker is a Senior at Rutgers University – Camden, majoring in Health Sciences with a minor in Biology. She hopes to attend medical school in 2022, and has a strong interest in both Endocrinology and Emergency Medicine. By assisting Dr. August in the lab, Erika has gained insight into psychosocial influences and their impact on individuals' overall health and health outcomes. As a future physician, she regards this knowledge as invaluable. Erika enjoys hiking and being outdoors, reading, playing the viola, and attending New Jersey Devils hockey games.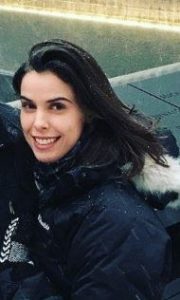 Joe Johnson is a senior at Rutgers University – Camden. He is a Psychology major. This is his third semester in Dr. August's Relationships, Health and Aging Lab. After graduation, he hopes to pursue a PhD in Psychology. He would like to pursue a career in neuropsychology, studying those with Alzheimer's Disease and other neurodegenerative disorders.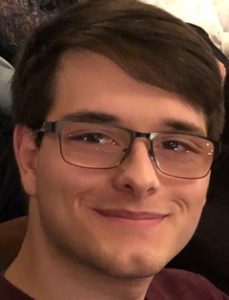 Nagihan Aydin is majoring in Health Sciences and Psychology at Rutgers University – Camden. She is currently assisting Dr. August in her Relationships, Health, and Aging Lab and is looking forward to applying this knowledge to her future endeavors in the healthcare field. She plans on becoming an Occupational Therapist and hopes to work in geriatrics, the area which she's most interested in.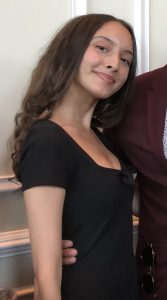 Lily-Anna James is an Undergraduate student at Rutgers University – Camden majoring in Health Sciences, and minoring in Biology. Lily is passionate about social determinants of health and ways to prevent and treat chronic illness. She is exploring her passions further by beginning courses at Thomas Jefferson University with plans to receive a Master's in Public Health someday. This is Lily's senior year and she is happy to refine some of her research skills with this lab experience.
Alexander Laurendeau is a pre-med student at Rutgers University – Camden. He currently works as an EMT in Burlington County. He hopes to gain experience in field medicine and sharpen his professional skills in the research lab. His interests in the lab include diet behaviors and developmental psychology. His favorite nonacademic activities are surfing and fishing. Alexander plans on attending medical school in 2022 where he plans to study trauma.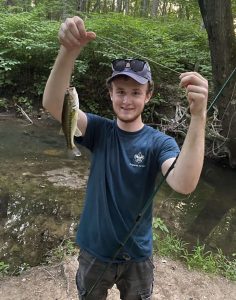 Geneva Gerwitz is a graduate student at Rutgers University – Camden. She graduated with a Bachelor of Art in Psychology and Bachelor of Art in Journalism from Rowan University. She also graduated with an Associate of Art in Liberal Arts – Humanities from Community College of Philadelphia. Upon completion of the masters' program, she hopes to get a PhD in Psychology. Geneva's interests include chronic illnesses such as diabetes. Outside of school, her interests include reading any book she can get her hands on and watching documentaries.